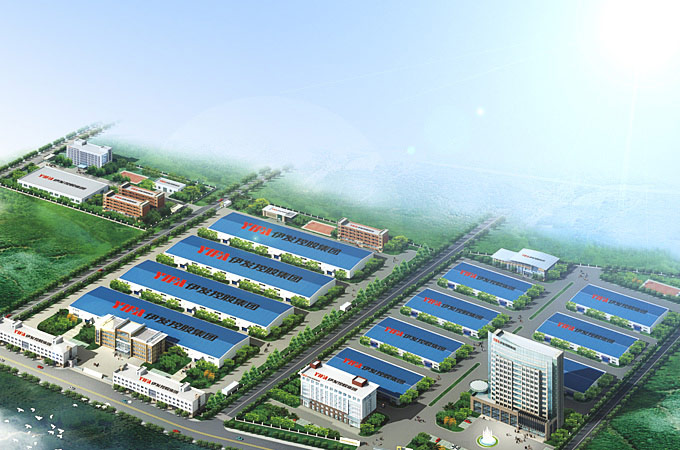 Modernized Production Base

Staff

The maximum capacity of transformers
YIFA Intelligent Manufacture Dust-free Production Base (building area: 30000m2)
YIFA Large Modernized Production Base Building area: 180000m2
China YIFA Holding Group Co., Ltd. is a national high-tech enterprise group specialized in industrial electrical technology and also engaged in finance, e-commerce and trade and investment. It is a China Top 500 company, a China Top 500 company in the machinery industry, a national spark program enterprise, a famous brand in Jiangxi Province and a famous trade mark in Jiangxi Province. It is the designated supplier for centralized procurement by State Grid, China Southern Power Grid and national hydrological system. Its subsidiary Jiangxi YIFA Power Technology Co., Ltd. was listed in 2016 with the stock code 870154. The Group mainly develops, produces and sells such low-carbon, energy-conserving and eco-friendly products as photovoltaic substations, wind power substations, eco-friendly gas insulation ring main units, complete sets of electrical equipment, HV and extra high voltage substation equipment, glass reinforced plastic electric meter boxes, stainless steel and transparent boxes, HV and LV elements, wires and cables, explosion-proof electric apparatuses, building appliances, instruments, etc. The maximum capacity of transformers reaches 63000KVA and the voltage class reaches 220KV.
The Group owns three specialized industrial bases: Shanghai, Wenzhou and Jiangxi, five wholly-owned subsidiaries: Jiangxi YIFA Power Technology Co., Ltd., Shanghai YIFA Electric Co., Ltd., Zhejiang YIFA Import & Export Co., Ltd., Jiangxi YIFA Wires and Cables Co., Ltd., Yueqing YIFA Import & Export Co., Ltd., over three hundred agents and direct sales companies and over five hundred dealers all over China and its production and sales scale is at a leading position in multiple industries.
The Group has been appointed as the vice-chairman unit by Zhejiang Province Circuit-breaker Association, vice-chairman unit by Wenzhou Salesman Association and vice-chairman unit by Yueqing Transmission and Distribution Association. It has been awarded AAA Credit Rating Unit by China Construction Bank, Jiangxi Province AAA Quality Credit Unit, National AAAA Creditable Unit, Jiangxi Province Famous-brand Products, Jiangxi Province Famous Trade Mark, Jiangxi Province Technology Center, Zhejiang Province Technology-based Enterprise, Wenzhou Technology Innovation Enterprise, Municipal High-integrity Privately-owned Enterprise, Municipal Famous Trade Mark and Advanced Enterprise with harmonious employment relationship. It is also a partner of Shenyang High Voltage Apparatus Research Institute.
The Group applies advanced techniques and relies on reliable quality. By following the mission of "safety first and orientation to services" and undertaking the corporate responsibility of "building excellent products", it gradually establishes the quality management system meeting international advanced standards. It pioneers the certification by ISO Quality Management System and keeps it running well and effectively. All products are certified with "CCC" and authoritative test reports by competent agencies. The Group has spent a large amount of funds on the establishment of the technology development center where the most excellent domestic and foreign technical elites are centralized, endeavor great efforts to introduce domestic and foreign advanced techniques and equipment and establish the good partnership with multiple domestic and foreign scientific research organizations and colleges and universities to ensure that products meet the leading standards in the world. Additionally, the Group has obtained more than one hundred utility models for photovoltaic substations, wind power substations, eco-friendly gas insulation ring main unit, prepaid circuit breakers, intelligent re-closure circuit breakers, amorphous alloy transformers, box-type transformers, transparent anti-power theft electric meter boxes and transparent type circuit breakers and so on to fill the gap in China.
On the present day when optimized energy deployment and optimal energy utilization are proactively advocated, the Group follows the main policy of technology, environmental protection, energy conservation and low carbon and strives to develop sustainable power energies and Jiangxi Industrial Base follows the main research and development direction of photovoltaic and wind power.
The Group focuses on brand strategy, insists on marketing innovation and is listed among leading electrical industry players due to its rapid, healthy and continuous development trend. In the intense market competition, YIFA successively won the bids with State Grid Nationwide Power Corporation, successively won such international famous projects as Beijing Asian Games Village, Olympic Games supporting projects, etc., won extensive reputation and influences on the international stage and led "Made in China" towards "Created in China". YIFA products are widely applied in State Grid, China Southern Power Grid, high-speed railway, urbanization construction, oilfields, thermal power generation, airports, iron and steel companies and gas supply and heat supply and are sold to multiple countries and regions such as Japan, America, Russia, Southeast Asia, Middle East and Africa. By following the philosophy of customer orientation, the Group won good market reputation both internationally and domestically.
Technology creates quality and practical and hard work makes the dream come true. Looking forward to the future, YIFA will insist on the development strategy of specialization, be realistic and pragmatic, implement exploration and innovation and follow the goal of "building the globally leading substation enterprise and making the global brand for YIFA that lasts one hundred years". We hope that domestic and foreign peers and massive customers cooperate with and support us as always to contribute more to the "Chinese Dream".