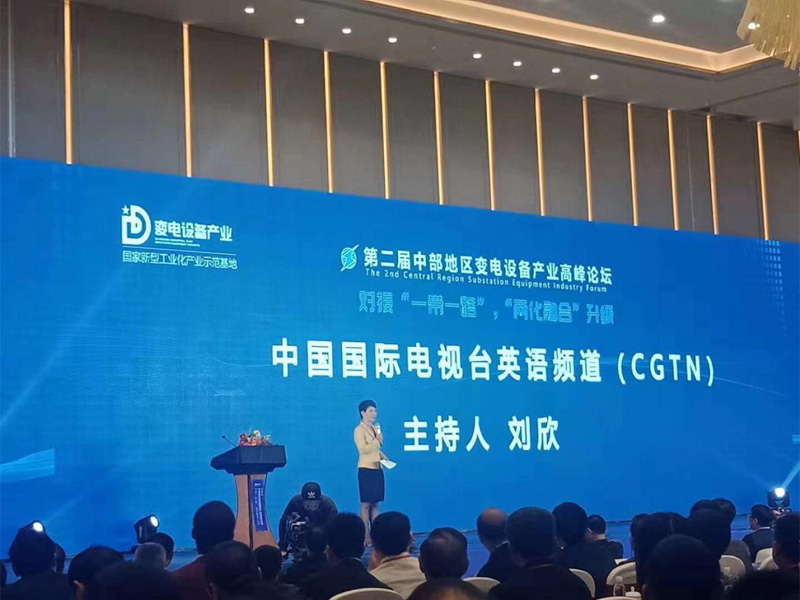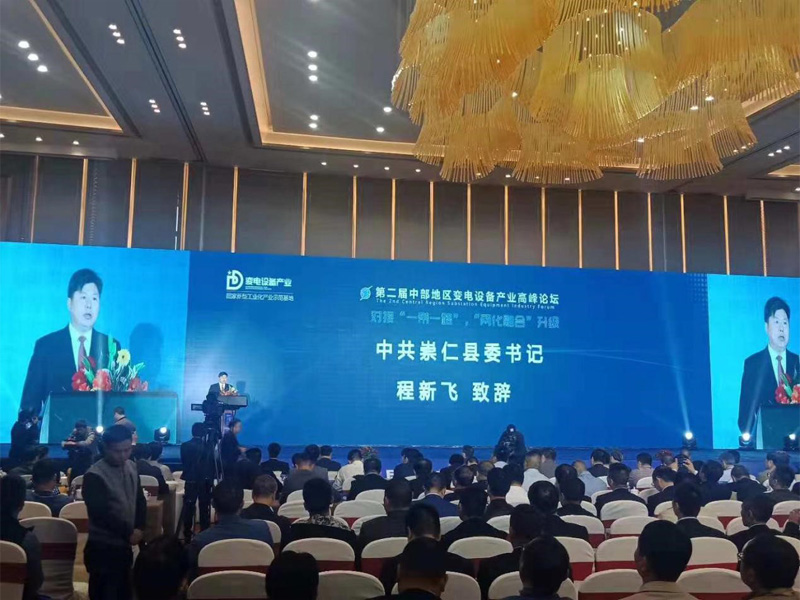 More than 500 experts, guests and scholars from home and abroad gathered in fuzhou, jiangxi province on November 3 to discuss topics such as the transformation of power transmission equipment industry, intelligent upgrading and "One Belt And One Road" going global.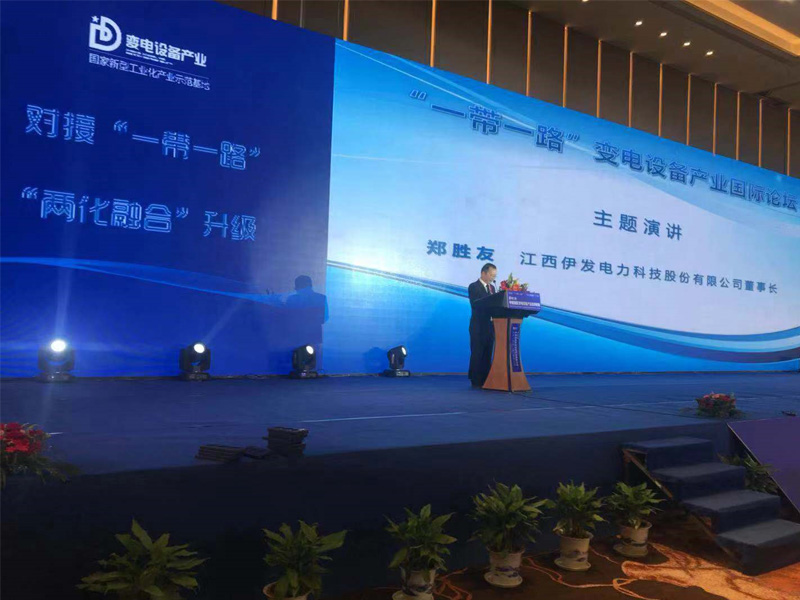 As a special guest, chairman of jiangxi yifa electric power technology co., LTD., zheng shengyou gave a keynote speech on "One Belt And One Road" electric power equipment industry international BBS, "improving the strength of yifa through the integration of two systems and promoting the development of One Belt And One Road.
In his speech, chairman zheng shengyou said that in recent years, under the correct leadership of chongren county party committee and the county government, yifa has become a leader in low-voltage electrical appliances and a leader in the field of new energy. The company provides systematic support from products to services for state grid corporation of China, China southern power grid corporation and water conservancy projects in 22 provinces. The company's products range from small household switches to 220KV transformers, ring network cabinet, high and low voltage control cabinet, smart anti-theft meter box, etc. In new technology and the industrial revolution, seize the strategic emerging industries, formed a set of "power transmission, substation, power distribution and utilization" competitive advantages for the integration of the whole industry chain, is currently in the domestic implementation of the hundred EPC project total package "turnkey" project, the hair actively do from "manufacturing" to "smart" upgrade. In 2018, the company invested 200 million yuan to build an intelligent intelligent manufacturing base, focusing on the intelligent power transmission and transformation industry, automatic control system and "Internet + big data integration", to build an intelligent terminal r&d, production and testing base in fuzhou and even jiangxi. Product customization design and production are realized through Internet + big data. Through the implementation of "machine replacement", productivity and efficiency greatly improved; The intelligent intelligent manufacturing workshop has introduced advanced automatic production equipment, which has obtained most of the intelligent elements required by industry 4.0 and has set up the jiangxi provincial demonstration project of "integration of industrialization and industrialization". The company has accelerated the pace of product upgrading, combined social development and intelligent demand, developed and manufactured intelligent power substation system, intelligent power distribution system and other products, and transformed from the original equipment provider to intelligent power transmission system solution provider.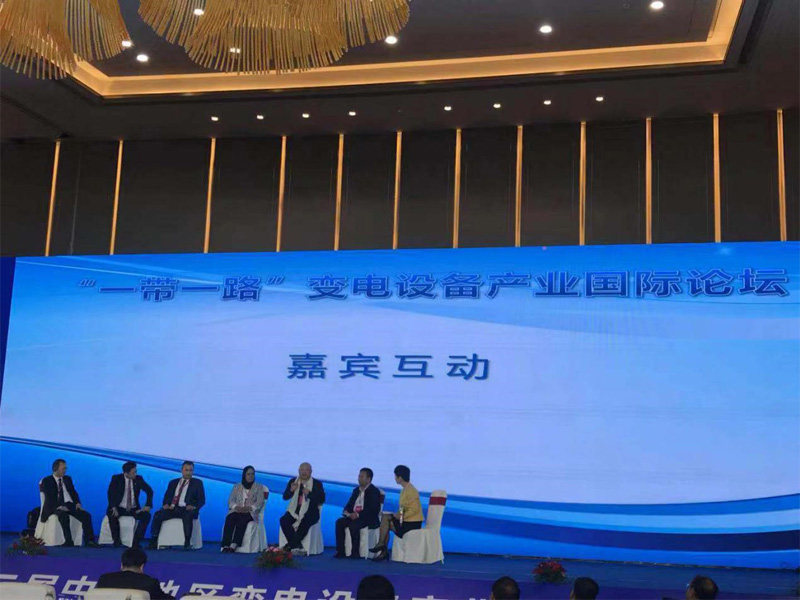 In the segment of guest interaction, chairman zheng shengyou is full of confidence that yifa products will go to the world market. Yifa will always follow the party! After 40 years of reform and opening up, yifa has been more steady and confident. Through reform and opening up, we learn from the strengths of others and then go out by improving ourselves. We are willing to strengthen the connection with friends around the world, learn from each other's strengths to make up for each other's weaknesses, keep improving and exploit the market. This is a good model of circular development. Along with the advancement of national "area" strategy, the company set up overseas division, successively in Vietnam, Thailand, India, Brazil, the United States and other countries set up branches and offices, has signed a strategic cooperation agreement with multiple countries, hope to continue with the next step of state-owned enterprises, state-owned enterprises, combining the world 500 strong enterprises, with intelligent power transmission and transformation system and equipment to the international, build national brand image in China.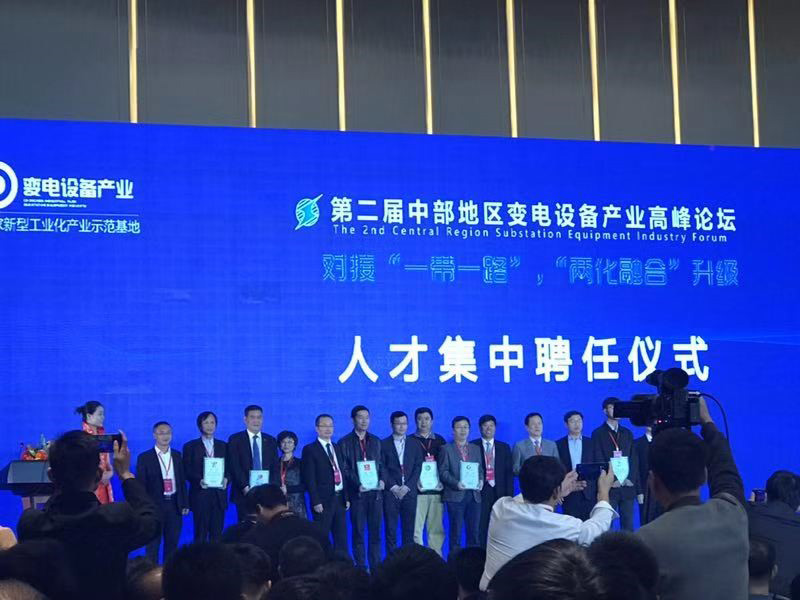 At the summit BBS conference, the company signed with Dr. Wen hegen, a researcher at the China enterprise research center of tsinghua university, to help the company develop faster and better.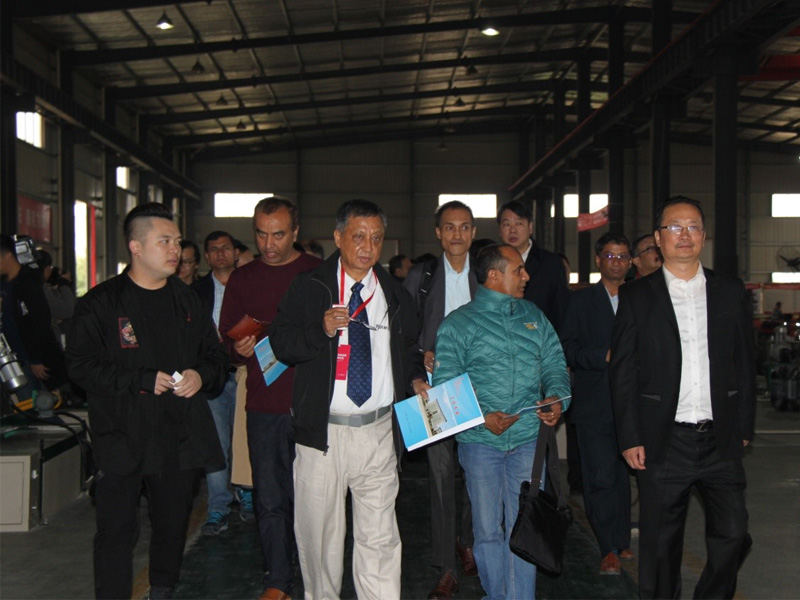 On November 4, leaders, guests and friends from home and abroad visited our company. Representatives from Singapore, Nepal, Malaysia, Vietnam and other countries praised our products and expressed their strong willingness to strengthen cooperation. They hoped to make joint investment and develop together with our advanced manufacturing level.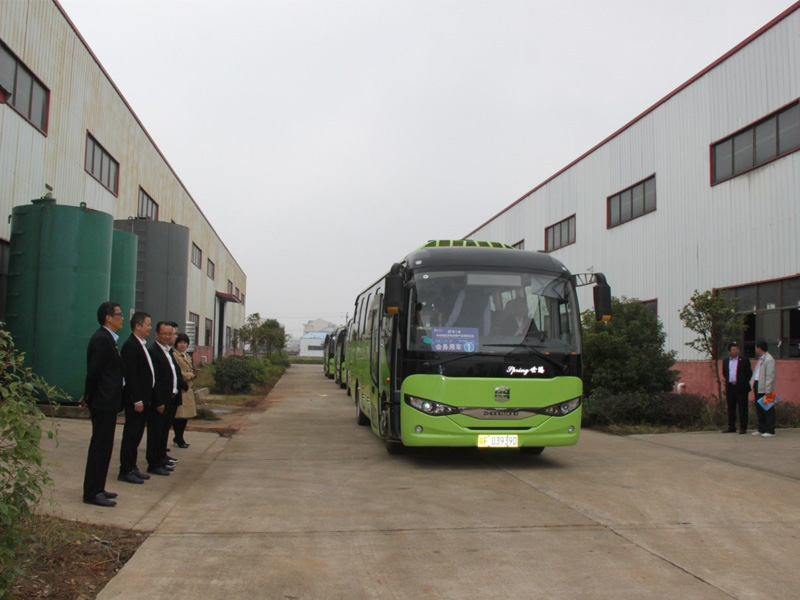 This investigation group, for the central region electricity transformation equipment industry peak BBS implementation of "One Belt And One Road" out of the strategy written on an impressive!